Building Process

Buylo Homes Ltd. is committed to making the building process easy to understand and enjoyable. After all, your home is the largest financial investment you will ever make! The following is a step-by-step guide intended to assist all homeowners, whether this is your first home or your third home. The timelines are approximate and have been provided to give you the ability to plan your home.

Through many years of experience, we have carefully selected our trades, designers and team of professionals. You can't help but be inspired as you see your new home being constructed in your own style, with your own design!


STEP 1: FINANCING

(Time Required: approximately 2 weeks)
The first step is to obtain your "pre-approval" from your bank. This will help you determine how much you can afford to spend on constructing your new home. We suggest you consider a Mortgage Broker who can assist you with securing a "construction draw mortgage" with a competitive interest rate. Mortgage Brokers accomplish this by brokering out your mortgage and having financial institutions "bid" on it with their best interest rate.

Buylo Homes Ltd. recommends:

Source Mortgage in Sylvan Lake, Alberta
Lori Donovon
Telephone: 403.341.7800
Fax: 403.887.6664
www.sourcemortgage.ca


STEP 2: SALES AGREEMENT

(Time Required: approximately 2 weeks)
Based upon your pre-approved amount, you are now ready to pick your plan and the features of your new home. Buylo Homes Ltd. will assist you with staying on budget without compromising the style and features that are important to you. With our years of experience, we are able to provide unique ideas and suggestions that will enhance your new home.

Since Buylo Homes Ltd. is a recognized member in good standing with the National Home Warranty Program, we use National Home Warranty Program Purchase Agreements that are easy to understand. We also include a copy of your blueprints and your list of features to be included as part of your contract. Your deposit is also paid at this point and is protected up to a value of 80% of your purchase price by the National Home Warranty Program.

Calculation of the GST New Housing Rebate can be complex. Use the GST calculator below to determine the "bottom line" in terms of your purchase price.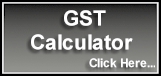 STEP 3: PRE-CONSTRUCTION PLANNING

(Time Required: approximately 3 weeks)
At this stage, your plans will be drafted according to the specifications set out in the Sales Agreement. You will have the opportunity to review and approve the plans prior to their submission to the municipality and developer for approval. Once your exterior colors, stonework and trim are chosen, your plan is submitted for approval and the appropriate permits.


STEP 4: CONSTRUCTION

The following is an overview the construction process from digging the hole to handing you the keys:

(Time Required: approximately 4 – 6 months depending on the size and detail of the home)

Lot is surveyed and the residence is staked out on the lot.
The basement is excavated, the foundation is poured and the dirt is backfilled around the foundation once it is set.
The residence is completely framed, the windows and doors are installed and the roof is shingled.
Plumbing fixtures are delivered, the furnace is installed and the electrical and plumbing services are roughed in.
Exterior finishes including the siding, trim and stone are completed. Insulation is installed into the walls and ceilings. Sidewalks and the driveway are poured. Exterior decks are constructed.
Interior finishes begin once the drywall process is complete. This is where you will begin to see the style and design of your new home emerge:

Walls are painted with the colors you chose
Cabinets of your design are installed
Flooring of the color and texture you selected is installed
Custom tile work is completed in the bathrooms and kitchen
Plumbing fixtures and custom lighting to match is installed
Finishing touches are added: ornate mirrors, custom fireplace mantels, railings, and the doors and casing you selected are installed.

STEP 5: COMPLETION


Final inspection is conducted by an inspector hired by the municipality to ensure the home has been constructed in accordance with the Alberta Building Code. An Occupancy Certificate is issued once the residence has been inspected. At this point, you are ready to move in!


A walk-thru is conducted with the builder to ensure the residence is complete prior to your moving in. If there are unfinished items (usually "seasonal" deficiencies such as decks or concrete work), these will be noted on the walk-thru form provided by National Home Warranty Program. Holdbacks will be maintained by the builder's lawyer to ensure these items are completed in a satisfactory and timely manner.


Closing: If you haven't done so already, this is the time when you need to select a lawyer to complete the purchase of your new home. You will need to ensure that your lawyer is familiar with new home construction.


Post-Closing: Every home we construct comes with the National Home Warranty Program. As such, we provide 1 year of "bumper to bumper" coverage with a 1 year "check-up". Thereafter, the National Home Warranty Program provides you with 10 YEARS of structural coverage.
---
Copyright © 2013, Buylo Homes Ltd. All Rights Reserved.